It has been a long time since I had written something, I had been truly creative about my blog. I haven't even completed 'The Chronicles of Maya', (Only the last chapter is left). Truly speaking, I had been going through a lot. Overworked, yes, emotional trauma as well. I am not good at asking for help. I feel ashamed that being a counselor may be sometimes I also need help yet I don't ask for it.
So, finally, I had made up my mind to face whatever issue I have been going through and today I have 10 powerful quotes that will help you to overcome your pain.
1: "After the rain, the sun will reappear. There is life. After the pain, the joy will still be here."- Walt Disney
2: "Be patient and tough; someday this pain will be useful to you."- Ovid
3: "The wings of transformation are born of patience and struggle."- Janet S. Dickens
4: "Eventually, the time that was not spent on learning skills will catch up with you, and the fall will be painful."- Robert Greene
5: "You have the hope that life is fair, but it's not. Expect it to be hard, unfair, sometimes ugly and sad. The least you expect of it, the more bearable it will seem."- Maxime Lagacé
6: "Although the world is full of suffering, it is full also of the overcoming of it."- Helen Keller
7: "There is no greater agony than bearing an untold story inside you."- Maya Angelou
8: "Pain is inevitable, suffering is optional."- Buddha
9: "I don't believe there is pleasure in life. I believe there is only relief of pain… We have to suffer to be on top."- Georges St-Pierre
10: "No winter lasts forever; no spring skips its turn." – Hal Borland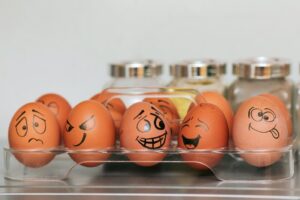 There's a last one, although I don't know who said it but it is darn powerful:
"Stop saying "I wish" and start saying "I will".
Let me know in the comments which one could you relate to the most and I will see you soon.