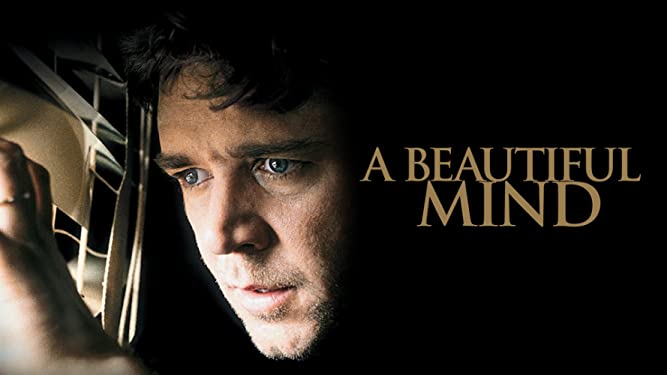 A Beautiful Mind is a 2001 American biographical drama film directed by Ron Howard, based on the life of mathematician John Nash, who was awarded the Nobel Prize in Economics in 1994 for his pioneering work in game theory.
This is one of those movies that has always held a special place in my heart, as it portrays the struggles of a genius who has to battle with mental illness. The movie highlights the importance of perseverance, love, and support from our loved ones.
Watching the movie for the first time, I was touched by how the character of John Nash, played by Russell Crowe, was depicted. The film portrays his struggle with schizophrenia, which at times was difficult to watch, but it also showed how love and support can help someone through their darkest times.
One scene that stood out to me was when Nash's wife, Alicia, played by Jennifer Connelly, confronts him about his delusions and encourages him to seek help. This scene was incredibly emotional, as it showed the power of love and how it can be the driving force behind someone's recovery.
The movie also made me realize that we should never give up on our dreams, no matter how unattainable they may seem. Nash was determined to solve a mathematical problem that had baffled scholars for years, and he was able to do so despite his struggles with mental illness.
My Verdict on the movie:
A Beautiful Mind is a powerful and emotional movie that impacted me greatly. It taught me the importance of resilience, support, and never giving up on our dreams. It is a movie that I will always hold dear and recommend to anyone who needs a reminder of the power of the human spirit.
---
This post is a part of Blogchatter A2Z challenge 2023