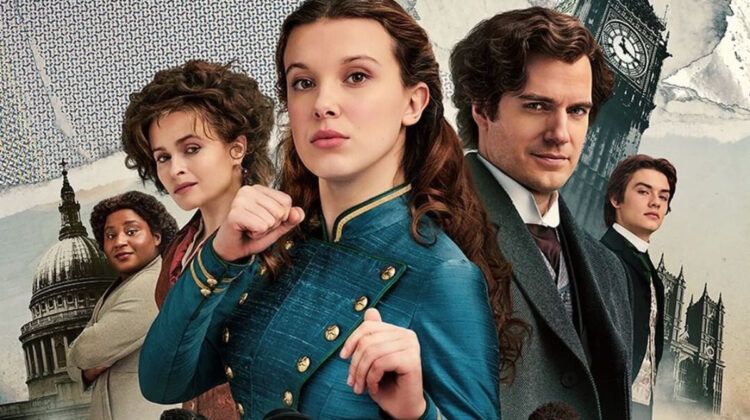 I watched Enola Holmes in 2020 when it was released and now just on time when the second part is released. I had been wanting to review the movie but had been too occupied but finally, here I am yayyyy. So, today I have reviews of Enola Holmes 1 and 2 together.
"Enola Holmes 1 and 2 are both highly entertaining films that successfully capture the spirit of the beloved Sherlock Holmes series. The films follow the titular character, Enola, as she embarks on her own detective adventures and solves mysteries alongside her famous older brothers, Sherlock and Mycroft.
The first film, "Enola Holmes," was released in 2020 and stars Millie Bobby Brown as Enola. Brown gives a strong performance as the intelligent and determined Enola, who is determined to find her missing mother. The film also stars Henry Cavill as Sherlock and Sam Claflin as Mycroft.
The second film, "Enola Holmes: The Case of the Missing Marquess," was released in 2021, picks up where the first film left off and features the same talented cast. This time, Enola investigates the disappearance of a young noblewoman and uncovers a sinister plot along the way.
Both films are filled with action, mystery, and humor, making them a perfect choice for fans of the Sherlock Holmes series and anyone who loves a good detective story. The films also have a strong feminist message, with Enola proving that a woman can be just as capable and intelligent as her brothers.
Overall, Enola Holmes 1 and 2 are a great addition to the Sherlock Holmes franchise and are sure to delight audiences of all ages."
P.S in both the movies along with Millie Bobby Brown, I enjoyed the scenes of Henry Cavill as well. Also, I am not rating this one.