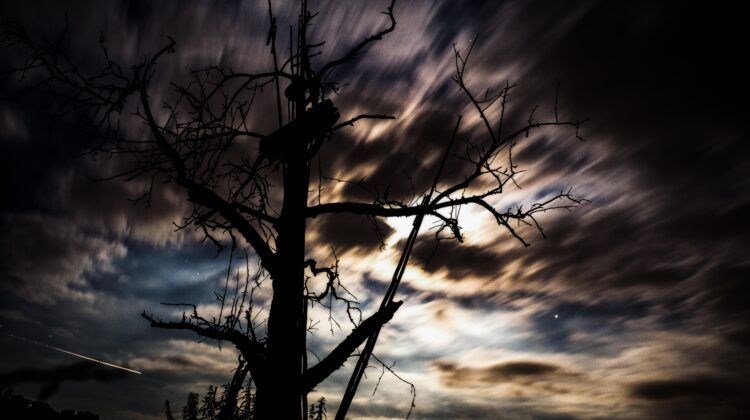 :
Get ready to experience spine-tingling thrills and hair-raising scares! Amazon Prime offers an incredible selection of horror movies that will keep you on the edge of your seat. From classic scares to modern nightmares, we've compiled a list of the top 10 horror movies available on Amazon Prime, each with a brief summary to whet your appetite. So grab your popcorn, turn off the lights, and prepare for a frightfully good time!
1. "Hereditary" (2018)
Year: 2018
Director: Ari Aster
Stars: Toni Collette, Alex Wolff, Milly Shapiro
Rating: R
Runtime: 127 minutes
Summary: "Hereditary" follows the Graham family as they navigate the dark secrets and malevolent forces that haunt their lives. With stellar performances and a haunting atmosphere, this supernatural horror film will leave you in awe and unease.
---
2. "The Witch" (2015)
Year: 2015
Director: Robert Eggers
Stars: Anya Taylor-Joy, Ralph Ineson, Kate Dickie
Rating: R
Runtime: 92 minutes
Summary: Set in 17th-century New England, "The Witch" delves into the sinister events that unfold after a devoutly religious family is banished from their community. As paranoia and supernatural occurrences escalate, the family's faith is put to the ultimate test.
---
3. "A Quiet Place" (2018)
Year: 2018
Director: John Krasinski
Stars: Emily Blunt, John Krasinski, Millicent Simmonds
Rating: PG-13
Runtime: 90 minutes
Summary: In a post-apocalyptic world, a family must navigate their lives in complete silence to evade creatures with hypersensitive hearing. "A Quiet Place" is a nerve-racking thriller that keeps you holding your breath from start to finish.
---
4. "Get Out" (2017)
Year: 2017
Director: Jordan Peele
Stars: Daniel Kaluuya, Allison Williams, Bradley Whitford
Rating: R
Runtime: 104 minutes
Summary: "Get Out" combines horror, social commentary, and psychological twists in a gripping tale. A young African American man visits his white girlfriend's family, only to discover a disturbing secret that challenges his perception of reality.
---
5. "The Babadook" (2014)
Year: 2014
Director: Jennifer Kent
Stars: Essie Davis, Noah Wiseman, Daniel Henshall
Rating: R
Runtime: 94 minutes
Summary: "The Babadook" tells the story of a grieving widow and her troubled son who become tormented by a sinister presence from a mysterious storybook. This Australian psychological horror film will leave you deeply unsettled.
---
6. "Midsommar" (2019)
Year: 2019
Director: Ari Aster
Stars: Florence Pugh, Jack Reynor, William Jackson Harper
Rating: R
Runtime: 147 minutes
Summary: Join a group of friends as they travel to a secluded Swedish village to partake in a midsummer festival that takes a dark turn. "Midsommar" is a visually stunning and psychologically disturbing experience that lingers in your mind.
---
7. "The Conjuring" (2013)
Year: 2013
Director: James Wan
Stars: Vera Farmiga, Patrick Wilson, Lili Taylor
Rating: R
Runtime: 112 minutes
Summary: Based on real-life paranormal investigators, Ed and Lorraine Warren, "The Conjuring" follows their terrifying encounter with a malevolent presence in a secluded farmhouse. This supernatural horror film offers genuine scares and a gripping story.
---
8. "It Follows" (2014)
Year: 2014
Director: David Robert Mitchell
Stars: Maika Monroe, Keir Gilchrist, Olivia Luccardi
Rating: R
Runtime: 100 minutes
Summary: "It Follows" presents a unique premise where a young woman is pursued by a relentless entity after a seemingly innocent sexual encounter. This atmospheric and thought-provoking horror film will keep you questioning what's lurking around the corner.
---
9. "The Blair Witch Project" (1999)
Year: 1999
Directors: Daniel Myrick, Eduardo Sánchez
Stars: Heather Donahue, Michael C. Williams, Joshua Leonard
Rating: R
Runtime: 81 minutes
Summary: Considered a pioneer in found-footage horror, "The Blair Witch Project" follows a group of documentary filmmakers as they venture into the Maryland woods to investigate the legend of the Blair Witch. Prepare for a terrifying journey into the unknown.
---
10. "Train to Busan" (2016)
Year: 2016
Director: Yeon Sang-ho
Stars: Gong Yoo, Ma Dong-seok, Jung Yu-mi
Rating: Not Rated
Runtime: 118 minutes
Summary: A fast-paced South Korean zombie flick that takes you on a thrilling train ride, as a group of passengers fights for survival against a relentless horde of the undead. Full of intense action and emotional moments, this film is a must-watch for any horror enthusiast.
With this curated list of the top 10 horror movies available on Amazon Prime, you'll have plenty of chilling options to enjoy. From supernatural terrors to psychological mind-benders, these films will leave you both terrified and thrilled. So gather your friends, dim the lights, and get ready for a spine-chilling movie night that will have you sleeping with one eye open. Happy watching!
Note: Please be aware that movie availability on Amazon Prime may vary depending on your location and subscription plan.