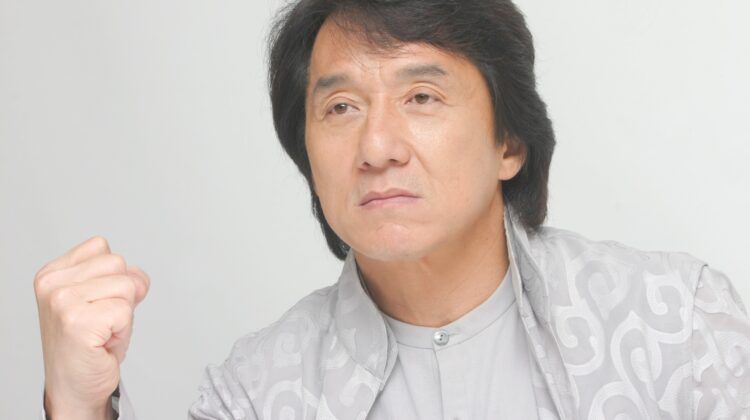 Hey there, fellow Jackie Chan fans and lovers of epic adventures! I've got some exciting news to share with you. You know that amazing movie "The Myth" starring our favorite martial arts legend, Jackie Chan? Well, get ready to jump with joy because a sequel is on the horizon! Can I get a big "whoop whoop" for "A Legend"?
Now, let me tell you, "The Myth" holds a special place in my heart too. Released back in 2005, it took us on an exhilarating journey of martial arts, fantasy, and adventure. And now, after all these years, Jackie Chan himself has reportedly signed on to star in the sequel—talk about a dream come true!
In "A Legend," Jackie Chan reprises his role as the brilliant archaeology expert, Professor Chen. I don't know about you, but I'm thrilled to see him back in action, cracking codes and unleashing his incredible martial arts skills. The story kicks off when Professor Chen makes a fascinating discovery. He notices that the texture of the artifacts his students found during a glacier expedition bears an uncanny resemblance to a jade pendant he's been dreaming about.
Can you believe it? It's like something straight out of a legendary tale! Professor Chen suspects that this jade pendant is more than just a pretty piece of jewelry. It might just be a mystical bridge connecting the realm of dreams and reality. And that's when things get truly exciting.
Brace yourselves for a breathtaking adventure as Professor Chen and his team embark on a daring journey deep into the Glacier Temple. This is where the magic happens, my friends. We're about to witness a fantastical blend of martial arts prowess, ancient secrets, and mind-bending encounters. Get ready to be on the edge of your seat as our heroes face thrilling challenges, solve enigmatic puzzles, and fight against formidable foes.
I don't know about you, but my imagination is running wild with the possibilities. Will we see gravity-defying stunts? Ancient prophecies coming to life? Maybe even a touch of romance to tug at our hearts? Only time will tell, but one thing's for sure—I can't wait to see Jackie Chan kick some serious butt while delivering his signature humor and charm.
So mark your calendars, my fellow movie buffs. Keep your eyes peeled and your excitement levels soaring high for the upcoming release of "A Legend". Let's celebrate the fact that this incredible film franchise, which holds a special place in our hearts, is getting the sequel it truly deserves.
In the meantime, let's gather around, rewatch "The Myth", and reminisce about the thrilling moments that made us fall in love with Jackie Chan's epic adventure. And hey, if you're like me and can't get enough of his movies, maybe have a Jackie Chan movie marathon to keep the excitement alive.
Stay tuned for more updates, my friends, and let's keep our fingers crossed that "A Legend" will be an unforgettable cinematic experience. It's not just a movie; it's a celebration of our favorite martial arts hero and the magical world he brings to life.
Until next time, let's keep dreaming big and embracing the legend that is Jackie Chan!
P.S. Did I mention "The Myth" is my all-time favorite movie too? So, let's geek out together and share our love for this remarkable cinematic masterpiece.