Anxiety has become very common nowadays. Almost every adult does get anxious. Today I have 5 simple tips which you can do when you are feeling anxious.
1. Take a walk
Trust me when I say, walking always helps. It always helps you to clear your mind.
Serotonin is a hormone that is a mood enhancer.
Walking gives a lot of health benefits to people of all ages and fitness levels. It also helps to prevent certain diseases and even prolongs your life.
Improves Blood Circulation
Burn calories (Lose weight)
Improve your mood 
Improves Sleep
Strengthen Muscles
2. Distract yourself
We get anxious when we are triggered, so whenever you are having anxiety try to distract your mind. You can listen to music, cook, anything. It is like a form of exercise.
To distract yourself during anxiety there is a 5 A's rule which you need to follow.
5: Acknowledge FIVE things you see around you.
4: Acknowledge FOUR things you can touch around you.
3: Acknowledge THREE things you hear.
2: Acknowledge TWO things you can smell.
1: Acknowledge ONE thing you can taste.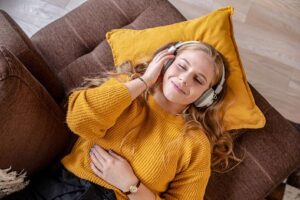 3. Talk to someone
Whenever you are having anxiety you may talk to people whom you are comfortable with. It will help you. And if you can't talk write it down. It helps.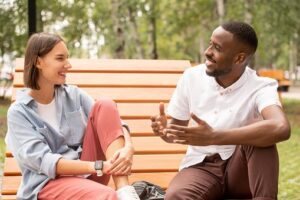 4. Take deep breaths
By breathing deeply from your stomach, you signal your nervous system to calm down. Deep breathing takes practice, it won't be immediately helpful. Pranayam helps, in case you are not sure how to do it, I have attached a video below that will help.
This blog post is part of the blog challenge 'Blogaberry Dazzle' hosted by Cindy D'Silva and Noor Anand Chawla in collaboration with Mojo Box – A great way to sample brands before buying them.