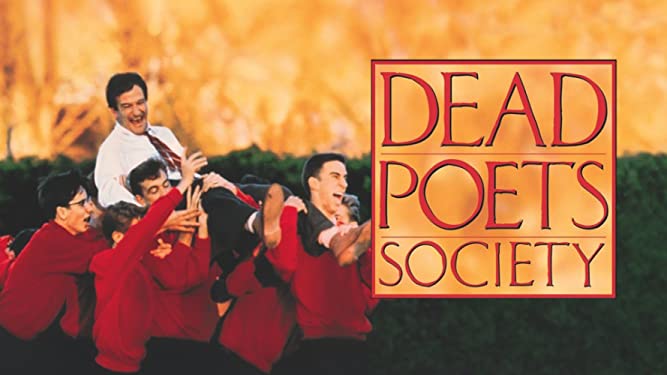 Dead Poets Society is a 1989 American drama film directed by Peter Weir, starring Robin Williams as John Keating, a passionate and unconventional English teacher at an all-boys preparatory school.
Watching this movie for the first time was a life-changing experience for me. I was a young student at the time, struggling to find my own identity and voice, and Dead Poets Society touched me deeply with its emotional themes of individualism, self-expression, and seizing the day.
Robin Williams' performance as Mr. Keating was truly transformative. He encouraged his students to think for themselves, to embrace their passions, and to challenge the status quo. His unorthodox teaching methods were inspiring and empowering, and I found myself drawn to his charisma and passion for life.
As the story unfolds, we see the struggles and triumphs of the students in the Dead Poets Society, a secret society that Mr. Keating creates to inspire his students to appreciate poetry and to think for themselves. The bonds of friendship that develop among the students are heartwarming, and the conflicts they face are heart-wrenching.
One of the most powerful scenes in the movie is when Mr. Keating encourages his students to stand on their desks to gain a new perspective on the world around them. This simple act of rebellion and defiance against convention struck a chord with me, and I felt a sense of liberation and freedom that I had never experienced before.
Ultimately, Dead Poets Society taught me the importance of living life to the fullest, of seizing the day, and of following my own passions and dreams. It showed me that we should never be afraid to think for ourselves, to challenge authority, and to stand up for what we believe in.
My Verdict on the movie:
Dead Poets Society is an emotional, touchy, and dramatical movie that impacted me deeply. It helped me to find my own voice, to embrace my passions, and to live life on my own terms. It is a movie that I will always cherish and that will continue to inspire me for years to come.
---
This post is a part of Blogchatter A2Z challenge 2023