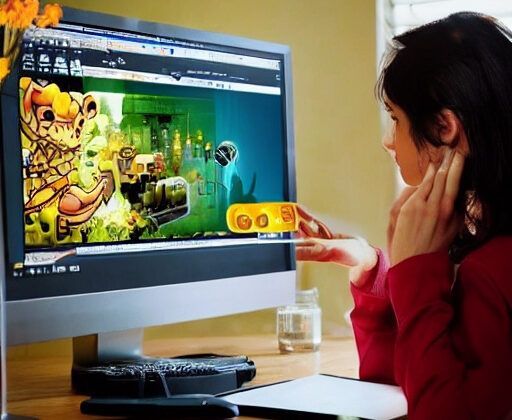 Are you ready for some Easter Egg fun? In the world of tech and entertainment, an Easter Egg refers to a hidden message or feature that developers or designers sneak into a product as a surprise for users to discover. Today, I'm going to take you on a journey to explore some of the coolest Easter Eggs that you may have missed.
First up, let's talk about Google. The search giant is known for hiding Easter Eggs in their search engine. For example, try typing "do a barrel roll" into the Google search bar, and watch as the page spins around. Or, try searching for "tilt" and watch as the page tilts slightly. Google has also hidden Easter Eggs in Google Maps, such as the Loch Ness Monster lurking in the waters of the Scottish lake.
Next, let's move on to video games. Easter Eggs are a staple in the gaming industry, with developers often hiding them in the most unexpected places. One of the most famous examples is the Konami Code, a cheat code that originated in the game Contra for the Nintendo Entertainment System. The code, which is Up, Up, Down, Down, Left, Right, Left, Right, B, A, Start, unlocks secret features in many Konami games.
But Easter Eggs aren't just limited to the digital world. In the movie industry, filmmakers often include Easter Eggs for fans to discover. For example, in the Pixar film "Toy Story", the number "A113" appears in several scenes. This is a reference to a classroom at California Institute of the Arts where many Pixar animators studied.
Lastly, let's talk about the origins of the term "Easter Egg". In the early days of video game development, developers would hide messages or images in their games that only appeared when certain actions were taken, such as pressing a combination of buttons. These hidden features were named Easter Eggs, a term that originated from a tradition of hiding Easter eggs for children to find during Easter celebrations.
Easter Eggs are a fun way for developers, designers, and filmmakers to add a little bit of surprise and delight for their audience. So next time you're using a product, playing a game, or watching a movie, keep your eyes peeled for any hidden Easter Eggs!
---
This post was created for the Blogaberry Creative (Monthly) Challenge.