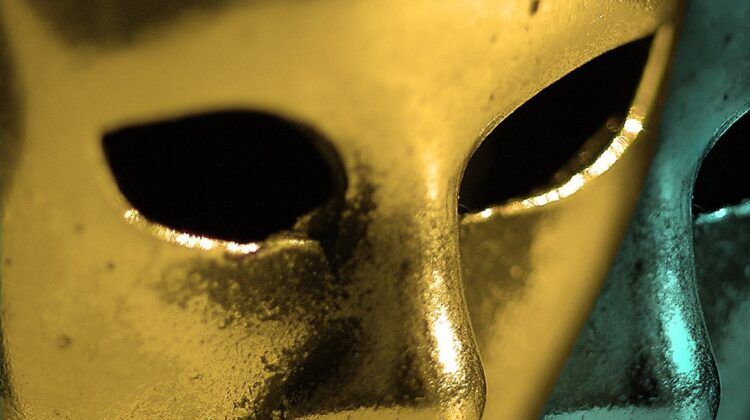 Hey there, Readers! Today, we're diving deep into the mysterious world of alter egos. You've probably heard this term before, maybe in superhero movies or stories of famous artists. But have you ever wondered if having an alter ego is something only reserved for the extraordinary? Well, let's find out!
First things first, what exactly is an alter ego? In the simplest terms, it's like having a second self—a distinct persona that differs from your usual everyday identity. It's like putting on a different hat and stepping into a whole new character, just for fun or personal expression.
Now, let's address the big question: Can an average Joe or Jane have an alter ego? Absolutely! Having an alter ego is not limited to the realm of superheroes or celebrities. It's something that anyone, yes, even you, can explore.
You see, we all have different aspects to our personalities. We might behave differently with our friends, family, or colleagues. We adapt and change based on our environment and the roles we play. It's all part of being human. An alter ego is simply an intentional and more amplified version of those different facets.
Think about it this way: Have you ever adopted a stage name or a nickname that feels more expressive or empowering? That's a form of embracing an alter ego. It's a way to tap into aspects of yourself that you may not fully explore in your day-to-day life.
But wait, you might be wondering, how many people actually have alter egos? Well, there's no precise data on the percentage of people with alter egos in the world. The concept of alter egos is deeply personal and can vary from person to person. Some may fully embody an alter ego in their daily lives, while others may only explore it occasionally or in specific contexts.
What's important to remember is that having an alter ego is a creative and psychological outlet. It can provide a sense of liberation, allowing us to explore different sides of ourselves, uncover hidden talents, or overcome personal barriers. It's like having a secret identity that empowers us to express ourselves in ways we might not feel comfortable doing otherwise.
So, how can you unleash your alter ego? It's simple—get curious and embrace your imagination. Start by thinking about the qualities or characteristics you admire or wish to explore further. It could be confidence, creativity, or a sense of humor. Give your alter ego a name and imagine how they would think, speak, and act.
Remember, your alter ego is a tool for self-expression and personal growth. It's not about pretending to be someone else entirely or escaping from reality. It's about embracing different aspects of yourself and discovering new dimensions of your identity.
So, dear readers, whether you're a teacher by day and a rockstar by night or an introverted bookworm who transforms into a charismatic performer on stage, your alter ego is your own unique journey. Embrace it, have fun with it, and let it guide you towards self-discovery.
Don't be afraid to unleash the alter ego within you and see where it takes you. After all, life is an adventure, and your alter ego might just be the key to unlocking hidden potentials and embracing the full range of who you are.