Maya had recently moved back to her hometown of Mumbai and was facing unexpected pressure from her uncle to marry a family friend named Manav, who had been in love with her since childhood. However, Maya did not share the same feelings and was not ready for any kind of relationship.
In the meantime, a man named Zan kept messaging Maya, asking for financial help due to his poor financial condition. Despite having no job, Maya felt pressured to send him money, which started affecting her savings.
The constant pressure from her uncle, coupled with the financial strain caused by Zan, began taking a toll on Maya's mental health. She eventually reached her breaking point and told Zan that she could no longer help him.
In response, Zan became angry and abusive towards Maya before leaving her completely on July 10th. This pushed Maya into a deep depression, despite her attempts to work from home and keep busy. Her friend Veer Pratap Singh tried to cheer her up, but to no avail.
On July 15th, Maya fainted and was rushed to the hospital by her uncle and Manav. There, it was discovered that Maya was pregnant.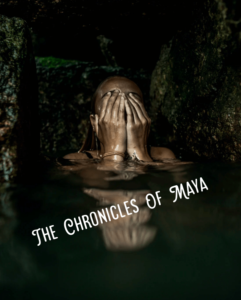 to be continued…
This blog post is part of the blog challenge 'Blogaberry Dazzle'
hosted by Cindy D'Silva and Noor Anand Chawla.