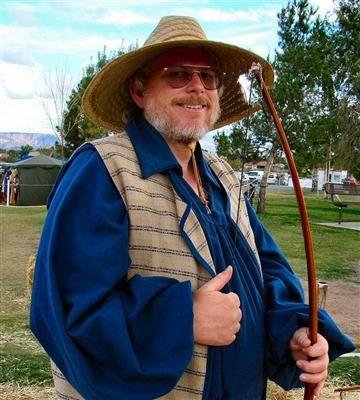 Hey there, writing enthusiasts and curious minds! Get ready for a chat that's going to spark your creative fire. We're sitting down with a talented writer Richard G Lowe Jr., who's no stranger to the world of words. From ghostwriting heartfelt stories to diving into the depths of science fiction, this interview is like a literary adventure you won't want to miss. So, grab your favorite pen and notebook, because we're about to uncover the secrets of storytelling!
---
Team: You had been a writer for years and as I had seen you have written a lot of self help books. What led you to writing?
Richard: I've liked to write as far back as I can remember. In fact, my first ghostwriting project wasn't a simple business book or an autobiography of a celebrity. It was much more personal and significant. It was about my grandfather, a World War II veteran, and a man described by many in our family as gruff and standoffish. This project opened my eyes to a part of family history that I had been unaware of, a tale of bravery, survival, and the true cost of our freedoms. https://thewritingking.com/first-ghostwriting-project/
Team: You have a wide range of suggestions for other writers as we have seen on your blog, so out of every genre which one is your favorite?
Richard: I love to write science fiction. A close second is to ghostwrite books about technology.
Team: What's the most rewarding feedback you've received from a reader who found your self-help advice truly impactful?
Richard: A man read my book "How to Be Friends With Women" and realized he treated women as objects. He realized that he could be "just friends" with women and then see where it led. He said he was able to enjoy friendships with women for the first time in his life.
Team: Writing can be a solitary endeavor. How do you balance your writing routine with maintaining a sense of connection with your readers and peers?
Richard: I spend a lot of time on Zoom for business and with friends. I have started two podcasts: Author Talk and Conversations with Influencers, and that's helping me stay connected. https://thewritingking.com/souls/  https://thewritingking.com/influencers/
Also Read: Interview with Zorian Cross
Team: Could you highlight a memorable moment or experience from your writing career?
Richard: When I found out that a book that I'd ghostwritten had been traditionally published, sold about 20,000 copies, was in libraries and bookstores, enabled my client to get $15,000 speaking engagements, and my client used the book to get several million in venture capital.
Team: AI is on rise and with proper instructions they can be creative as well. Do you think it can be troublesome for writers?
Richard: AI is a toolset which when used properly can make writers much more productive. Low end writers will write using AI, higher end writers will leverage AI to help them write better.
Also, ghostwriting is expected to rise by 22.8% over the next few years. https://thewritingking.com/twknews/freelance-creative-writing/
Team: What advice would you give to someone who wants to balance a full-time job with their passion for writing?
Richard: Write something of publishable quality every single day. Keep writing, keep learning by taking online classes, get a non-writing-related hobby, and get engaged with other writers remotely and locally.
---
And there you have it, folks! We've journeyed through the world of words and writing with our guest today, discovering the power of storytelling and the impact it can have on individuals and society. Now, it's your turn to pick up that pen, hit the keyboard, or record your thoughts because every word you write is a story waiting to be told. Happy writing and happy reading!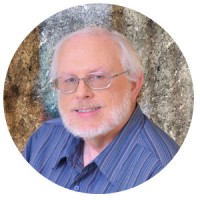 You can find more about him here.