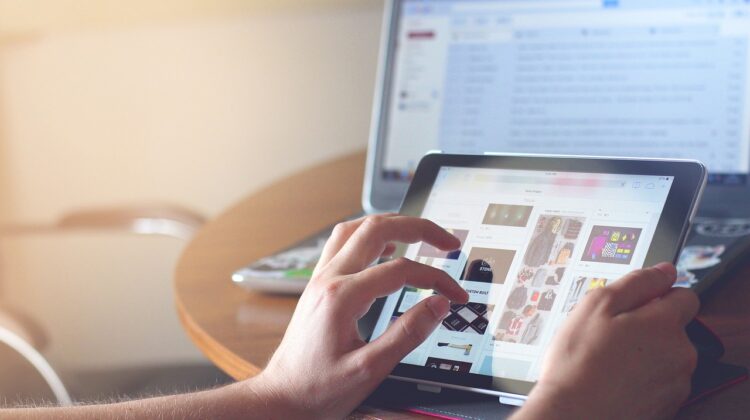 Hey there, fellow internet wanderers! Today, I want to chat with you about the importance of building an online presence. Now, before you roll your eyes and think, "Oh great, another rant about wasting time on social media," hear me out. Building an online presence goes way beyond mindlessly scrolling through cat memes and posting filtered selfies. It's about embracing the digital world and using it to your advantage. So, let's dive in and discover why it's worth your while.
First things first, building an online presence opens up a world of opportunities. Whether you're a budding entrepreneur, a creative soul, or just someone who wants to share their thoughts with the world, the internet offers an incredible platform to showcase your talents, skills, and passions. You can connect with like-minded individuals, collaborate on exciting projects, and even reach a global audience. Who knows, your next big breakthrough or life-changing opportunity could be just a click away.
But building an online presence isn't just about career or business prospects. It's also a fantastic way to express yourself and find your tribe. The digital realm is a vast and diverse space, filled with communities and niches that cater to every interest under the sun. Whether you're into knitting, video games, fitness, or medieval history (yes, that's a thing), you'll find a group of people who share your enthusiasm. It's like discovering a virtual watering hole where you can quench your thirst for connection, validation, and a sense of belonging.
Now, let's talk about the power of personal branding. In this digital age, we're all walking, talking brands whether we realize it or not. Building an online presence allows you to shape and curate your personal brand, presenting yourself in a way that reflects your values, expertise, and unique quirks. It's like your digital fingerprint—a combination of your online persona, content, and interactions that make you stand out from the crowd. Think of it as a passport to authenticity and credibility, opening doors to new opportunities and connections.
Speaking of connections, let's not underestimate the power of networking in the digital realm. Building an online presence allows you to connect with people from all walks of life, from industry leaders to fellow enthusiasts. It's a chance to engage in meaningful conversations, seek mentorship, and learn from those who inspire you. The internet has the incredible ability to bridge geographical boundaries and connect people who would have never crossed paths otherwise. So, why limit your network to just your immediate surroundings when you can expand it to a global scale?
Oh, and let's not forget the sheer joy of sharing your passions with the world. Whether it's through writing, photography, videos, or any other form of creative expression, building an online presence gives you a platform to showcase your talents and interests. It's a space where you can ignite conversations, inspire others, and leave a digital footprint that will long outlast your time online. Plus, the feedback and support you receive from your online community can be incredibly uplifting and rewarding.
So, my friends, building an online presence is not a futile exercise in wasting time on social media. It's a journey of self-discovery, connection, and growth. It's an opportunity to make your mark, share your passions, and find your tribe. Embrace the digital world, but remember to use it wisely and with intention. Harness its power, explore its potential, and create a digital presence that truly reflects the remarkable person you are.
Until next time, keep shining in the virtual realm and never underestimate the impact you can make. Cheers to building a meaningful online presence!