"I will stand for what you live in
Stand for who you are
We'll get through the rainfall
We'll get through scars
We'll make sense of everything…"
Beautiful lines, aren't they? These words are from the lyrics of "We Will Last" by Hitha released in October 2020.
Hitha is a teen activist who is a talented songwriter and musical performer. She is American with Indian origins and is based in California. She has been in love with music since she was 4 years old. Hitha had been a kid wonder who had the opportunity to try different things with assorted music styles growing up, going from Indian Classical to Modern Pop.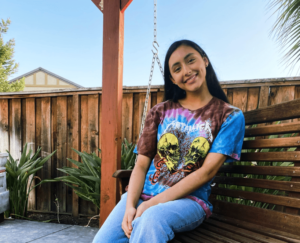 In January, Hitha made on the cover of Hollywood Weekly where she discussed how she feels music will unite everyone. She also discussed her single "Independent" that hit the Top 40 on Mediabase chart in 2019.
Hitha has performed on various stages in India and was also featured in the print of Billboard's Magazine last year. She has already released "We Will Last" and her newest single "Lost" is releasing today, on 4th December 2020. Lost is all about acknowledging our struggles and our feelings of being disheartened, not knowing what the future holds, and the struggle of feeling motivated.
I have listened to Hitha's previous songs: Special, Standing up with Pride, Got me Liking you, and We Will Last, and I feel not only her words are heart-piercing but also the music is beautiful. She is really talented and I am also sure that her new single "Lost" is extremely lovely like her previous songs.
You can also follow Hitha on her profiles given below for updates on her music.
On Instagram @officialhitha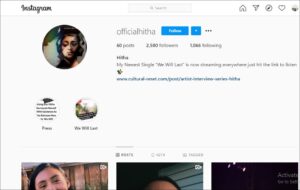 On Youtube as Hitha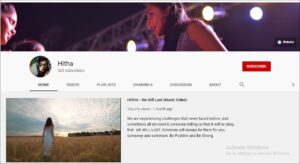 On Spotify