Rural women entrepreneurs face a unique set of challenges when it comes to starting and running their own businesses. From limited access to financial resources and training opportunities, to cultural and social barriers that can make it difficult for women to network and gain support, these obstacles can make entrepreneurship a difficult path for many rural women.
However, despite these challenges, rural women entrepreneurs are making significant contributions to their local economies and communities. They are creating jobs, providing essential goods and services, and driving innovation in sectors such as agriculture, education, healthcare, and more.
So how can we empower rural women entrepreneurs to overcome these challenges and achieve their full potential?
One key way is to provide them with access to financial resources and business training. This could include microfinance loans, grants, and other financial incentives that can help women start and grow their businesses. Additionally, training programs that focus on key skills such as marketing, financial management, and leadership can provide women with the tools and knowledge they need to succeed.
Another important factor is providing a supportive environment that encourages women to pursue entrepreneurship. This could include building networks and communities of women entrepreneurs, as well as working to change cultural and societal norms that may discourage women from pursuing entrepreneurial opportunities.
In this case Rang De, had done an amazing job. Rang De offers rural women entrepreneurs access to educational resources, access to markets, and financial services such as microfinance. Rang De's microfinance model is tailored to the needs of rural women entrepreneurs, offering them a flexible, affordable and accessible loan package with no collateral requirements. With this assistance, rural women entrepreneurs have been able to start and expand their businesses, access higher-value markets, and create job opportunities for their families and communities.
Rang De also provides mentorship opportunities to rural women entrepreneurs through its strong network of mentors, coaches, and investors. This network provides them with access to valuable business advice and mentorship. Additionally, Rang De supports its entrepreneurs with specialized financial and business training that helps them understand the dynamics of the market and improve their business.
Rang De's mission is to reduce poverty and inequality in India by empowering rural women entrepreneurs. As of 2021, the platform has connected more than 50,000 rural women entrepreneurs with investors, mentors, and local communities. Through its work, Rang De has managed to bring economic and social transformation to rural communities in India and has helped create a more prosperous and equitable future for its citizens.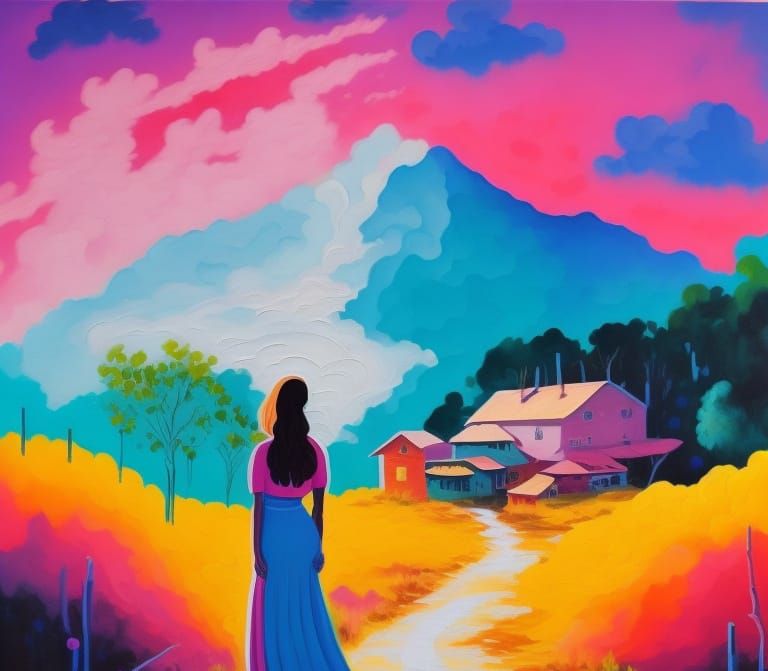 Finally, it is important to recognize and celebrate the achievements of rural women entrepreneurs. By shining a spotlight on their successes and sharing their stories with others, we can help to inspire the next generation of women entrepreneurs and build a more inclusive and supportive entrepreneurial ecosystem for all.
Lastly, I'll just say that , empowering rural women entrepreneurs is not only a matter of equality and social justice, it is also essential for building more vibrant and sustainable rural economies. By providing women with the tools, resources, and support they need to succeed, we can unlock their full potential and create a brighter future for all.
---
---
"This post is part of Blogchatter's CauseAChatter initiative with RangDe."